Création
A customisable and timeless ring
This customisable and timeless ring, can adapt to all situations of everyday life: work, intimacy, seduction, for your glamorous evenings and trends. It can be discreet or daring. Twyti emphasises your boundless creativity thanks to its wide range of variations, allowing you to express your diverse desires.
Infinite possibilities
Every woman is a jewel that has its own story: a personality, a sweetness, a unique character; All the qualities that you can unveil with countless combinations. Everything starts with this central theme, offering fil conducteur limitless creative possibilities that everyone can customise to their wishes. Let yourself be seduced and driven by this multi-faceted whirling ring (which will make you lose your head). The principle is simple, you just have to slide the interchangeable charm onto the tourbillon ring to customise it.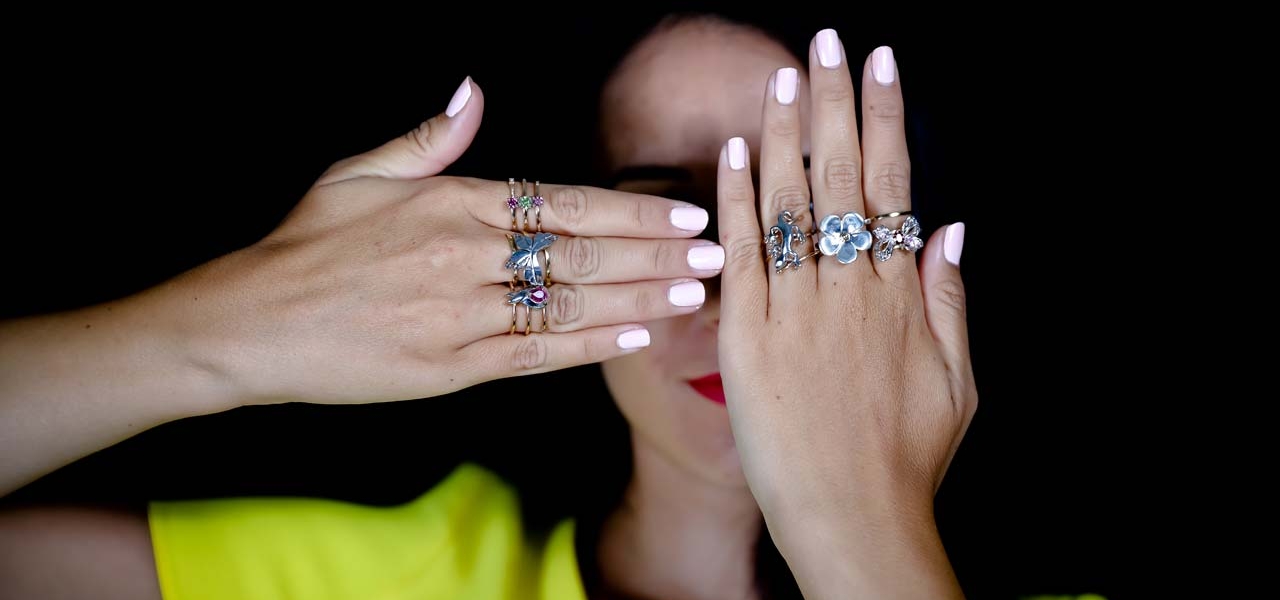 A piece of jewellery that follows us throughout our lives.
My first ambition is to offer women different models of original, high quality, handmade French pieces in the pure traditions of jewellery crafting. Offering a range of prices to suit all budgets, tastes and needs. Twyti is available in 750 °°° (18K) yellow, white or pink gold, with or without pearls, coloured stones or diamonds. My second aspiration is to remain at your disposal to guide you in selecting from the different styles so as to transport you to the range of unending possibilities that Twyti offers. Indeed, my ultimate goal is to give you the opportunity to evolve your ring over time, fashion and your desires. Jewellery remains a memory related to a feeling, an emotion of the first instance, which follows us throughout our lives.